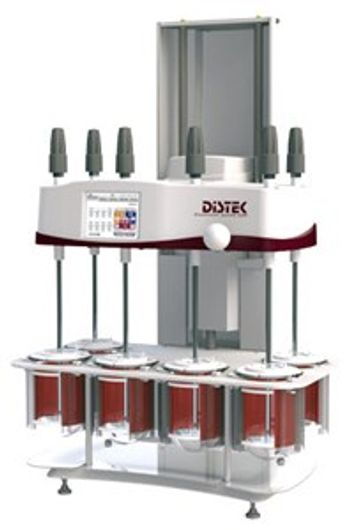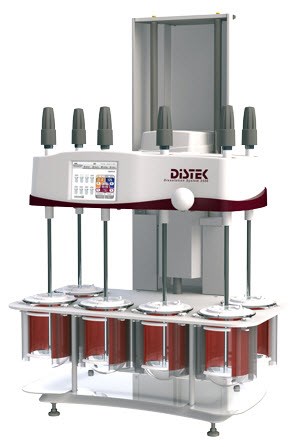 Distek, Inc., a leading manufacturer of laboratory testing instruments for the pharmaceutical and biotechnology industry, as well as an experienced provider of validation and qualification services, announced today the release of the Model 2500 Select - Bathless Dissolution Tester.

The patented bathless technology eliminates the water bath and all associated maintenance while heater jackets raise media temperature from ambient to 37°C in less than 15 minutes. Wireless in-shaft temperature sensors continuously monitor and display the in-vessel temperature for each vessel. A brilliant touch screen and unparalleled command of the instrument with electronic tracking of serialized stirring elements, qualification status and due dates and extensive reporting and method storage capabilities make this a robust and reliable system.

"The Model 2500 Select bathless system is a perfect addition to our extensive portfolio of dissolution solutions. The Model 2500 Select is ideally positioned for our global customers looking for a simplified bathless option," says Jeff Seely, Distek's Vice President of Sales & Business Development.