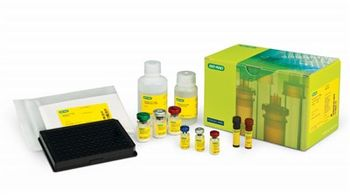 Assay Offers Largest Set of Apolipoproteins Commercially Available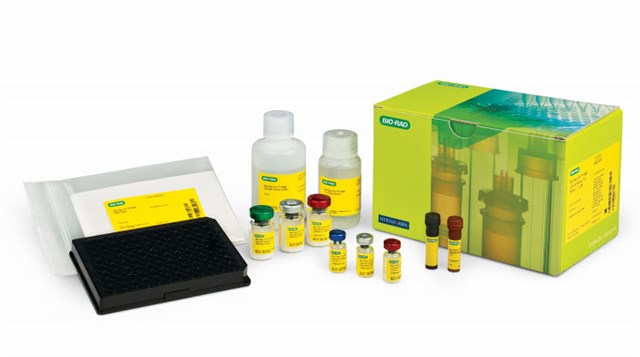 Bio-Rad Laboratories, Inc. (NYSE: BIO and BIOb) today announced the launch of the Bio-Plex Pro™ Human Apolipoprotein Panel. This 10-plex panel allows researchers to rapidly detect and quantify key human apolipoproteins associated with cardiovascular disease, especially within the statin pathway, as well as the widely used biomarker C-reactive protein. The panel, which offers the largest number of apolipoproteins on the market, includes four targets (Apo C1, Apo D, Apo J, and Apo H) not found on other multiplex panels.

"The Bio-Plex Pro Apolipoprotein Panel is not only the most comprehensive apolipoprotein assay available, it also allows researchers to detect more samples than any other assay on the market, leading to clear and actionable results," said Brett Houser, Bio-Plex Global Product Manager, Bio-Rad.

Detecting changes in apolipoprotein levels can be difficult with traditional ELISA techniques because they require a large sample input. The Bio-Plex Pro Apolipoprotein Panel offers a multiplex solution with low sample requirements to accommodate the study of precious samples.

In addition, the panel allows researchers to measure the level of C-reactive protein, a commonly used biomarker for a wide range of conditions, in the same assay as apolipoproteins, and it can assess how these different analytes work in concert in the human body.

For scientists in both biopharma and academia exploring cholesterol metabolism and the statin pathway, the panel facilitates the robust, sensitive, and high-throughput study of a variety of apolipoproteins across many disease areas, including cardiovascular and neurological disease, hypercholesterolemia, diabetes, obesity, and sepsis.

Notable benefits of the Bio-Plex Pro Apolipoprotein Panel include:
High sample detectability — enables detection of more samples than any other available assay, allowing researchers to get more data out of each run
Premixed, ready-to-use reagents — saves time and simplifies workflow with clear instructions
Streamlined data analysis — includes Bio-Plex Manager™ and Bio-Plex Data Pro™ Software for efficient analysis and data management
The Bio-Plex Pro Apolipoprotein Panel is a ready-to-use, 1 x 96-well kit containing premixed magnetic capture beads and detection antibodies, standards, and buffers. The panel is compatible with platforms including the Bio-Plex® 200, Bio-Plex 3D, Bio-Plex® MAGPIX™, and all Luminex platforms.