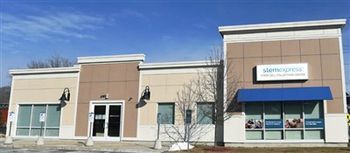 StemExpress expands to the East Coast with the launch of a new Stem Cell Collection Center to meet the growing demand of its products. This new donation center, located in Arlington Massachusetts, will expand the company's ability to collect and process bone marrow, peripheral blood, leukopaks and mobilized leukopaks. The site will also provide much needed access in the Boston region to fresh human primary cells. Now researchers will have even more timely access to fresh samples. East Coast clients will have same day delivery options and international clients will receive products even faster.

StemExpress' donation centers adhere to Good Clinical Practice Guidelines with IRB approved informed consents and protocols providing the utmost care for their donors and the highest quality of product to their customers. Each donation center employs a staff of certified apheresis technicians and licensed medical physicians to ensure the care and wellbeing of their donors. Donors undergo an infectious disease screening once every 90 days by a CLIA-certified laboratory, and their medical history is reviewed thoroughly at each appointment.

About StemExpress
StemExpress is a life-science company dedicated to advancing science. We support biomedical researchers globally by offering human hematopoietic stem cells and blood derived cell products from bone marrow, cord blood, peripheral blood and mobilized peripheral blood. StemExpress guarantees every sample delivers only the highest purity, viability, and quality investigators need to achieve the best results.