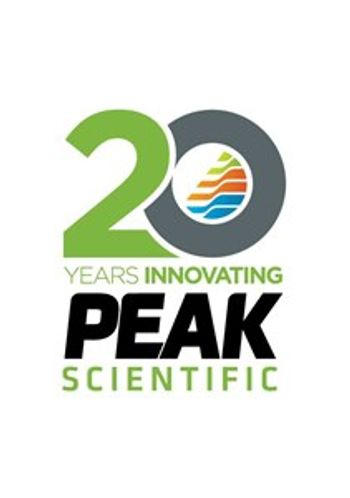 Today
Peak Scientific
, a global leader in gas generators for laboratories celebrates 20 years in business. Since starting out in 1997 with just a small group of employees in Linwood, Scotland, the company has since established itself as an industry leader and grown rapidly across the world. Peak now employs more than 400 staff worldwide, including over 200 at its HQ and Manufacturing Centre of Excellence in Inchinnan, near Glasgow.
Over the past 20 years Peak Scientific has grown to serve the laboratory gas generation market in every continent, and been repeatedly recognized for excellence in international trade and innovation by virtue of six Queen's Awards for Enterprise.
A combination of market-leading technology and a commitment to customer service has seen the company establish a stellar reputation amongst its customers as an easy to deal with brand which produces robust and reliable hydrogen, nitrogen and zero air gas generators.
Speaking from the company headquarters in Inchinnan, Scotland, Company Founder and CEO, Robin MacGeachy, shared his thoughts on the business reaching its 20th year:
'Reaching our 20th Anniversary is certainly a proud achievement and a testament to the hard work and commitment of Peak Scientific staff all over the world. A milestone like this is a great time to reflect on our journey so far, and to thank our customers for
choosing Peak and joining us on that journey. Our anniversary is also a time to look to the future and to new and better ways to support our customers. It is Peak's
restless nature and constant pursuit of improvement which has enabled us to reach this milestone and, hopefully, many more to come.'