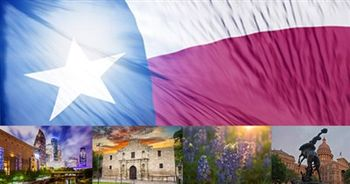 We're Here to Help
All of us at OI Analytical are greatly saddened by the unbelievable devastation wrought by Hurricane Harvey on the southeastern Texas coastal region. Based in College Station, we have been privileged to be part of the laboratory community here in Texas for 48 years. We have family, friends, and business colleagues in the affected areas and many fond memories of traveling to Houston, Galveston, Corpus Christi or points in between.
Life has been temporarily upended, but the resilience, courage, and compassion that have always been the heart of the Texas spirit lives on. When the going gets tough, we help each other through the difficult times.
In that spirit, OI Analytical and our sister brand Global Water are offering free use of our analytical laboratory and field instruments for water analysis and monitoring to municipal and state agencies in the areas devastated by Hurricane Harvey. Flooding in the affected areas and temporary shutdown of water treatment systems has created an urgent need for local governments to be able to accurately determine water quality. Water supply quality and environmental contamination of surface water, ground water, and aquifers are major concerns and need to be monitored for public safety.
In addition, if there is anything we can do to assist industrial and research labs in returning to normal operations, we encourage them to reach out to us.
Last week, life hummed along in a normal rhythm. Today, thousands have been forced from their homes and are uncertain what the future holds, but the same spirit that endured frontier hardships and built the state of Texas endures. It has surfaced in the many examples of heroism and selflessness exhibited by those in the path of the storm and has become a shining example of what can happen when we think of others first.
We will continue to keep all of those affected by Hurricane Harvey in our thoughts and prayers.
R.W. Lee
General Manager