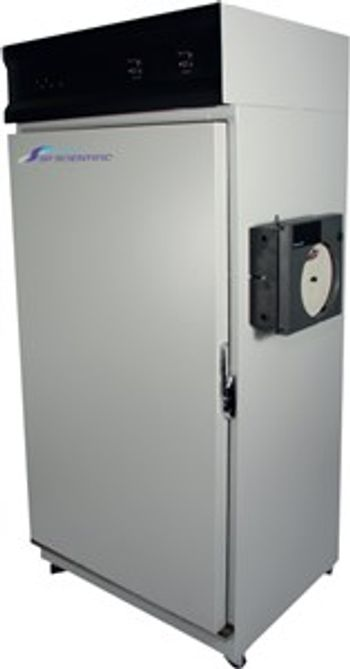 SP Scientific
reports upon the growing range of applications served by its premium
Hotpack Stability Chambers
. Available in a variety of customizable models, these systems provide precision temperature control from 2°C to 70°C and 20% to 96%RH with exceptional uniformity throughout the chamber and therefore can serve a diverse array of applications across a multitude of industries.
Hotpack Stability Chambers are used in the pharmaceutical, automotive, and cosmetic industries to test the resilience of product samples under controlled temperature and humidity variables. Hotpack Stability Chambers are also used to test packaged food in sealed bags for moisture permeability. A leading national naval laboratory relies on Hotpack Stability Chambers to house its atomic clocks. Concrete and drywall manufacturers also use Hotpack Stability Chambers for their product testing.
The Model 33R is a high-quality temperature/humidity controlled Stability Chamber, built to exceed the exacting standards required by such regulatory bodies as ICH, TAPPI, and MIL Spec. This Stability Chamber is constructed from 304 Stainless Steel and finished with an external protective finish. Each unit is equipped with four solid stainless-steel shelves secured by pilasters designed to bear substantial test loads. High density testing is accommodated by up to 19 available shelf positions.