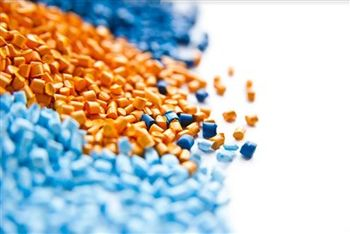 Malvern Panalytical announced that it entered into a co-marketing agreement with Waters Corporation (NYSE:WAT) to advance the analysis of polymers. By pairing the Waters® ACQUITY® Advanced Polymer Chromatography® (APC™) System with Malvern Panalytical's OMNISEC® REVEAL, R&D scientists can access higher sensitivity, higher resolution data than ever before, giving them better insight into their samples without the need for column calibration.
The emergence of new and increasingly complex polymers with a broad range of structural and compositional diversity has been a driving force in the development of advanced analytical and separation technologies for polymer characterization. Today, analysts seek innovative techniques that allow them to better characterize and understand their highly complex samples. Combining high efficiency columns with the low overall system dispersion of Waters' APC significantly improves resolution, especially for low molecular weight oligomers. In addition, run times can be up to 5X faster than with traditional Gel Permeation Chromatography (GPC), enabling higher sample throughput and more rapid method development.
Use of this high speed, high resolution separation technique has historically seen limited pairing with advanced online detectors, such as light scattering, due to limitations in the dispersion characteristics of these detectors. However, as the advantages of the APC become clearer, both in research and industry, manufacturers have been working to reduce dispersion within their advanced detector options, whilst maintaining the high resolution of the APC separation. Malvern Panalytical has achieved exactly this with its OMNISEC REVEAL multidetector module. Coupling the APC System to the OMNISEC REVEAL offers the ability to calculate absolute molecular weight, intrinsic viscosity and hydrodynamic radius. These parameters can be used to predict polymer behaviors in solutions/product matrices and to give a more comprehensive understanding of polymer structure. This speed of analysis and easy access to more detailed information provides a quicker pathway to the development of more successful and efficient products.
"Waters takes great pride in collaborating with innovative companies like Malvern Panalytical to solve complex molecular characterization challenges. This is an example of two leaders in our respective fields working together to optimize the combination of our technologies in order to help scientists achieve their analytical goals," said Jeff Mazzeo, Vice President of Marketing, Waters Corporation.
"Malvern Panalytical is proud to work with Waters to leverage the high sensitivity and low dispersion characteristics of the OMNISEC REVEAL advanced detector module, which are ideally suited to the APC system's high resolution and high efficiency separation characteristics. We believe that researchers will be delighted with the analytical abilities of the combined system, which offers extraordinary performance for the analysis of both natural and synthetic polymers and provides visibility of details that would otherwise be missed. The combination of Waters' APC and Malvern Panalytical's OMNISEC REVEAL opens new doors in polymer research and development which will translate directly to better product performance," stated Steven Horder, Vice President, Advanced Materials, Malvern Panalytical.