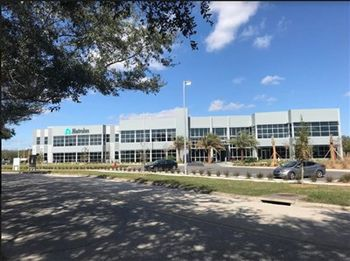 Metrohm USA welcomes its Tampa employees to their new North American headquarters in Riverview, Florida. Since breaking ground in February 2017, the 90,000 square foot state-of-the-art facility has evolved into a space that exemplifies Metrohm's continued commitment to its customers and employees.

"Metrohm's dedication to the people that use our instruments and those who support them make us who we are as a company. This new facility demonstrates our commitments as we invest in providing our customers with innovative training facilities and our employees with modern and collaborative work areas," says Edward Colihan, President and CEO of Metrohm USA. "This is a significant moment for Metrohm USA and I'm excited to introduce a facility that will support our growth for years to come."

Innovation and collaboration are the major themes that run throughout the entire building, including training facilities for customers and employees, application development laboratories, technical and customer support areas and a 25,000 square foot warehouse. The modern and open layout is intended to enhance creativity and teamwork.

The new building is located at 9250 Camden Field Parkway in Riverview, Florida. A grand opening and ribbon cutting event will take place in mid-April in conjunction with Metrohm's 75th anniversary.

Company Description:
Founded in 1943 in Herisau, Switzerland and celebrating its 75th anniversary this year, Metrohm operates in more than 80 countries with its own subsidiaries and exclusive distributors. Metrohm USA is Metrohm's largest subsidiary, employing 250 people across North America.
Metrohm offers a complete line of analytical laboratory and process systems for titration, ion chromatography, electrochemistry and spectroscopy. From routine moisture analysis to sophisticated quantification, we are ready to help you develop your method and configure the optimum system. Move your analysis from the lab to the production line with our dedicated process analyzers. At Metrohm we provide systems that find solutions.