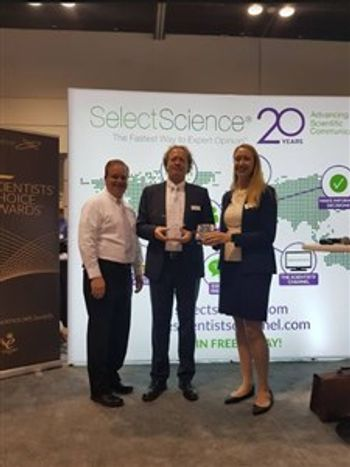 Eppendorf was awarded the Scientists' Choice Award for 'Customer Service of the Year' for the second year in a row. This award acknowledges the company which has received the highest average review rating for after-sales service across all products. Manufacturers must receive a certain number of reviews in order to qualify. Eppendorf received reviews from all over the world in 2017 with the majority being customers from North America (45%) followed by customers from Asia (30%) and Europe (21%).
"We strive to offer our customers positive experiences and a sense of confidence. This customer service award means a lot to us as it is based on customer reviews," said Christian Rohrer, Vice President of Marketing at Eppendorf North America, who accepted the award at Pittcon 2018.
SelectScience is an innovative online publisher in the science industry, providing vital information to scientists around the world. This platform enables scientists to have an online conversation about products to help accelerate critical research.
"Each year thousands of scientists write reviews about their experiences of purchasing laboratory products on the independent SelectScience® website. Eppendorf has been awarded as the no.1 rated company for customer service, across all product lines, worldwide. This is an extremely positive accolade and testament to Eppendorf staff that they are continuing to provide customers with the best service and support in the science industry," said Kerry Parker, Editor-in-Chief for SelectScience.