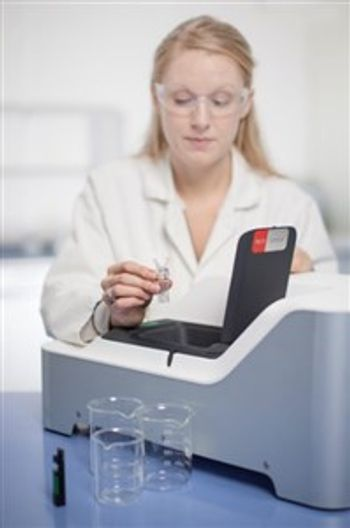 Malvern Panalytical, a world leading supplier of scientific instrumentation for chemical, physical and structural analysis of materials is happy to announce a distribution agreement with SOPAT GmbH, a German developer and a worldwide operating company focused on innovative technology for in situ characterization of particulate systems. Malvern Panalytical is now the exclusive distributor for a complete range of SOPAT photo-optical image analysis instrumentation and software in the United States of America.
In situ photo-optical probe technology developed by SOPAT GmbH provides the user a direct view into a wide variety of processes applied in the life science industry as well as in manufacturing and research of bulk and advanced materials. The ability to acquire high-resolution images directly in a process, without sample extraction and under native conditions, delivers powerful sample knowledge and process insight. With uniquely adaptable image analysis software, operating in real time, quantified results describing particle or droplet size and shape distributions in liquid/liquid, liquid/solid, liquid/gas and multiphase systems can be produced. Capable of visualizing particles smaller than 0.5 µm and up to 30 mm, this process analytical technology helps optimize polymerization, encapsulation, grinding and granulation processes as well as explore effects of shear on droplet size, behavior of foams and gas bubbles. Fully automated functionality, simplified operator interface and ability to report results directly to plant control systems in time for action to be taken translate into significant value and return on investment for the end user.
"We are excited to bring this innovative, real-time image analysis technology to our customers in the United States. High-resolution visualization and quantitative analysis of particulate systems in situ and in near real time is an important enhancement to the characterization toolkit we deliver to research scientists and process engineers in many industries. SOPAT technology is complementing our range of solutions for on-line and in-process characterization and together with applications expertise of our technical team will deliver added value to our customers working on optimizing their products and processes." said Alon Vaisman, Head of Sensors and Automation Solutions, Malvern Panalytical.
"We are thrilled to be working together with Malvern Panalytical in the US market. Having such a strong partner on our side helps us to get in touch with great potential business opportunities on this side of the world. Malvern Panalytical provides a commercial and technical support infrastructure required by our customers in academia and the industry for research and production monitoring. In addition, we are happy to learn from their wealth of experience in this diverse market. We do share the same values and seek the best quality to enhance the productivity of our clients' processes, both saving resources and reducing costs. Therefore, we are delighted to be able to offer our product range to US customers through Malvern Panalytical." said Dr. Sebastian Maaß CEO& co-founder, SOPAT GmbH.