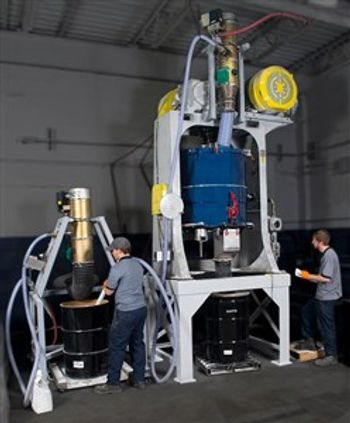 Akron, Ohio. . .Union Process, Inc., known globally as a manufacturer of particle size reduction and dispersing equipment, as well as a supplier of grinding media and materials characterization services for a broad range of research and industrial applications, has built a new SD-100 dry grinding Attritor for its toll milling operation.
Union Process Pilot Plant Manager Aaron Stalnaker noted, "Our toll milling business has seen a dramatic increase and we saw the need to increase our capacity. Adding this new SD-100 Attritor will go a long way towards helping us meet our growing customer demand on the toll milling side of our business."
Toll milling, also known as toll grinding, is the process whereby a customer sends material to Union Process and Union Process grinds the material to the required final particle size and returns the end product to the customer. Toll milling may be a good solution when a company is looking to save on the cost of capital equipment, personnel, floor space and other costs associated with milling a product on their premises. An advantage of toll milling with Union Process is that skilled professionals who know the equipment and are extremely knowledgeable about the process do all the work.