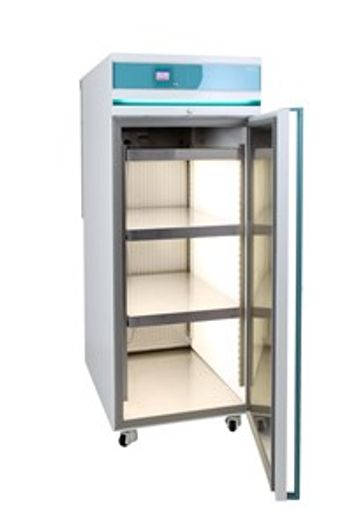 Hettich Benelux has developed plant research chambers for general plant growth studies, tissue culture research, seed germination studies, drosophila research, entomology and in vitro plant studies. Hettich Benelux have been manufacturing plant growth chambers for many years and have supplied many of the most important Plant growth Research Institutes in i.e. the Netherlands, Germany, China and U.S.A.
All plant growth chambers use a broad spectrum white LED light system with independently switchable far red LED lighting. Growth under our white LED has been found to be superior to growth achieved under standard TL light.
Due to the minimal heat produced by the light shelves, there is stable temperature homogeneity and this results in a lower cooling capacity. This, in turn results in low energy consumption. Customers can save up to 70% in their energy consumption. As we use flat plate LED there is a homogeneous light distribution over the effective work surface. This results in no "dark corners" meaning the whole shelf area can be used. The plant growth cabinets are available in 4 types (WL) ranging from a growth area of 1 m² to 4.68 m² and a net volume of 575 litres to 3075 litres. Available lighting plates: 200 µMol, 400 µMol or 1100 µMol.
In addition to the WL series mentioned above, the 1200SL (sidelight) is also available. With this cabinet the lighting is on both sides and a maximum of 15 shelves with a total growth area of 9 m² can be used. The 1200SL is equipped as standard with 200 µMol sidelights (optional 400 µMol).