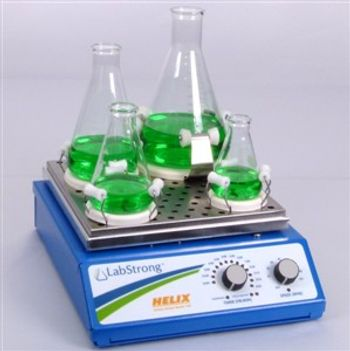 Do you have an orbital shaker that is not performing up to its expectations? If you are looking for an orbital shaker and need some extra incentive, then we have the program for you. LabStrong now offers a trade-up program unlike any other. All you have to do is trade-up your old shaker for a new LabStrong shaker and we will give you a discount on your new shaker order!
How to participate in the LabStrong Trade-Up Program:
Create a home video demolishing the old system
Submit the home video to us
We will post the video to the LabStrong YouTube and Facebook page
Video with the most "Likes" each quarter will receive a prize in addition to the discount applied to their new shaker order!
Want to learn more about this trade-up program or have a few questions for us? Call (563) 588-8900. (Tell them you saw this on LabWrench)
*The LabStrong 'trade in' program is a limited time offer that may be cancelled by LabStrong without notice. LabStrong is NOT responsible for any injury, property damage or disposal fees that occur as a result of your old or existing system being demolished- so have fun but please be responsible and safe. We do not recommend or ask for a specific brand of shaker that you demolish.