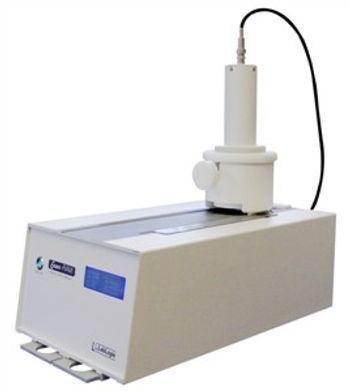 LabLogic's new combined Scan-RAM Radio-TLC scanner and Radio-HPLC flow through detector is already winning praise from university researchers for its money-saving 'two in one' characteristics.
The enthusiastic feedback has come from the molecular imaging laboratory in the Biomedical Imaging Center at the University of Illinois's Beckman Institute of Advanced Science and Technology - a unique, highly instrumented and adaptable facility designed for development, synthesis, bio-conjugation and testing of multimodal targeted agents in order to monitor biological processes within living animals. Material scientists also use the facility to assess material characteristics and properties.
The laboratory is equipped with a full array of chromatography instrumentation: an analytical Agilent HP1260 HPLC system with multiple solvent delivery modules, an auto-sampler, and a whole range of detectors for PDA, refractive index and radiation.
"During the process of facility planning we were initially seeking to purchase a separate TLC plate scanner and radio detector for our HPLC system, but the combined cost of two separate instruments was over our planned budget," says Dr Wawrzyniec Dobrucki, the laboratory's director.
"LabLogic provided us with the solution with their Scan-RAM, which allowed us to save money and bench space as well as improving workflow by combining two instruments into one unit.
"In addition, LabLogic's Laura software made it possible for us to run the Scan-RAM and the HPLC system without purchasing proprietary software packages.
"Scan-RAM has been successfully used in both quality control and stability tests of new radiopharmaceuticals that we have synthesized in our laboratory. Using the Laura software was easy to learn and in case of any application questions customer support was excellent. both during installation and afterwards.
"We have been very pleased with the overall performance of Scan-RAM, which runs smoothly without any technical problems. Its reliability has had a profound effect on the progress of our basic science research, which is sponsored by the leading federal and private funding agencies.
"At each stage of the instrument procurement we found LabLogic's people very professional and knowledgeable," concludes Dr Dobrucki. "Technical advice, demonstrations and negotiations were led by a very helpful group of experts, which made the purchasing and decision-making process very satisfactory."