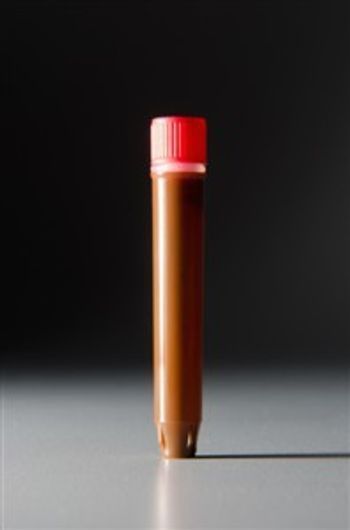 Thermo Fisher Scientific Inc., the world leader in serving science, today introduced new Thermo Scientific Matrix Amber 2D barcoded tubes, expanding its sizeable sample storage product portfolio to offer protection of light-sensitive samples.Available in 0.5 and 1.0 mL sizes, these sterile, DNase/RNase-free tubes are composed of Virgin Class IV Medical Grade Polypropylene with added amber color to safeguard samples from potentially detrimental ultraviolet (UV) light while still allowing users to gauge liquid levels inside the tube. Additionally, standard red caps prevent auto-luminescence and allow significantly less light penetration than white or clear caps. Designed in-line with the existing portfolio of Matrix® 2D tubes, each Matrix Amber tube is fully compatible with 2D barcode readers, handheld de-cappers, freezer racks and automated instruments, allowing users to easily integrate them with existing equipment.
Each Thermo Scientific Matrix Amber 2D barcoded tube effectively blocks specific wavelengths of light, maintaining the integrity of samples that can be degraded by UV frequencies. In addition, the innovative 2D barcoding technology ensures that sample storage and tracking are performed with ease. Permanently etching a unique barcode onto the tube base means the codes will never fall off. The high-contrast etching ensures that they can even be accurately read following long-term cold storage.
In combination with the new line of Matrix Amber 2D barcoded tubes, Thermo Fisher offers a complete portfolio of sample storage and tracking equipment, including the Thermo Scientific Visionmate 2D barcode reader, Capit-All™ automated capper/decapper, handheld 8-channel decapper and a host of cold storage options.