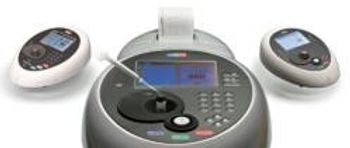 Implen GmbH and Implen Inc. announces the release of the 3rd generation Nano
Photometer™ as a full line of micro volume spectrophotometers for laboratories involved in protein and nucleic acid quantification. The even more All-in-One NanoPhotometer™ P-Class includes NanoVolume (0.3µl) analysis, cuvette capability, built-in vortexer, and standalone operation. The NanoPhotometer™ P-Class still offers the smallest sample requirement, widest dynamic range, fast scan times, and lifetime accuracy without need for recalibration.
The Implen NanoPhotometer™ P-Class was launched in meetings across the world: Oct. 6th Sentosa, Singapore for Asian markets; Oct 11th in Hannover, Germany for Euopean markets; and Oct 21st in Los Angeles, CA, USA for North and South American markets. The Implen NanoPhotoemter™ P-Class is the latest solution for small volume analysis which is integrated into scientists' workflows to provide dependable results which lead to discoveries in cancer research, neurodegenerative disease, drug development, bioenergy, agriculture, forensics, and more. The new NanoPhotometer™ P-Class is the most recent innovation from Implen for total laboratory workflow integration.