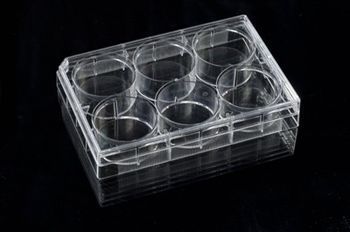 Porvair Sciences has expanded its range of tissue culture treated clear bottomed microplates.

Now available in 6-, 12-, 24- and 96-well formats - the bottom surface of Porvair tissue culture treated microplates is treated to enhance cellular attachment and growth in uniform layers. These high quality, clear bottomed plates allow cells grown on their bottom surface to be viewed using an inverse microscope. All Porvair tissue culture treated plates are supplied lidded and sterile, in individual bags.

Moulded from ultra pure polystyrene components - Porvair TC-treated plates are polished to also give exceptional photometric performance when used for fluorescent and luminescent assays.