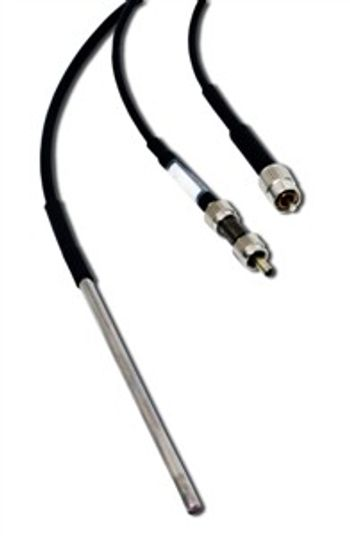 B&W Tek, Inc., an advanced instrumentation company producing optical spectroscopy and laser systems, is proud to introduce the BAC200, the first fiber optic Raman probe capable of delivering the performance of a larger Raman probe in an extremely small diameter of less than 4mm with enhanced optical collection power.
The BAC200's design enables both immersion and direct contact measurements, allowing for measurements and applications previously not possible with standard Raman probes. The fused silica tip is housed in a stainless steel needle tube, allowing for a scratch resistant, easy to clean probe. Unlike other commercially available lensed fiber optic probes, the optical elements in the BAC200 are permanently fixed in alignment, with no possibility of movement due to impact or vibrations.
"The small size, flexibility, and durability of the BAC200 micro Raman probe make it ideal for analysis in small sample size biological and biomedical applications," says Travis Thompson, Raman Product Specialist at B&W Tek. "This marks a leap forward for scientists performing molecular level spectroscopic analysis by allowing them to perform in vivo analyses of specimens without creating apertures any larger than 4mm."
B&W Tek will be performing a live demonstration of the new BAC200 micro Raman probe at the BiOS and Photonics West exhibits in San Francisco at booth numbers 8401 and 401 respectively.
For more information on the BAC200 micro lensed fiber-optic Raman probe and other B&W Tek Raman probes and accessories, visit: