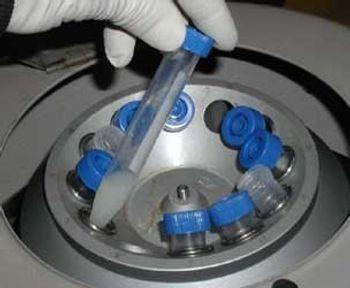 When you walk into most modern laboratories you will be pretty certain to find at least one staple piece of equipment every time, the centrifuge. This instrument has been used for many years in the lab and is in fact one of the earliest pieces of equipment used by Laboratory Scientists. There are a wide range of companies who manufacture centrifuges; here is a breakdown of current news and promotions from just a couple.
Eppendorf is celebrating a success with their new 5424R Centrifuge winning the Red Dot Design Award for 2011. This award will add to an already long list of successful product design awards held by the manufacturer.
In other news, from now until December 31st 2012 Thermo Scientific is offering a great deal with their general purpose centrifuge packages. The packages are application-focused and are designed around your individual needs and requirements allowing for more savings and faster answers. Click here for more information.
Manufacturers who have recently announced a new centrifuge product;
Hope you have a great weekend!
Zoe Gillan
Product Research Coordinator
LabX Media Group
zgillan@labx.com