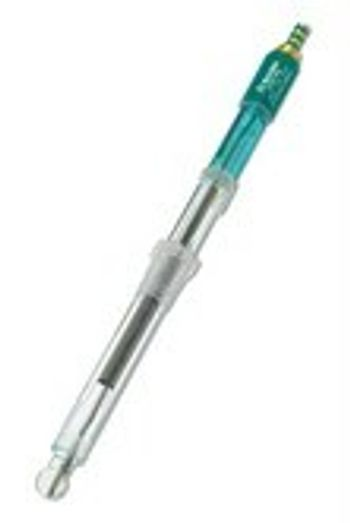 Metrohm USA proudly offers the newest version of the Aquatrode plus with easy storage, quick replacement and complete flexibility because of its new removable cable. Developed for measurements and titrations in low-ion and poorly buffered samples, such as surface waters and deionized water.
Benefits include:
Membrane glass with low resistance for measurement in low-ion solutions — guarantees short response times even in such difficult samples (fast measurement or end point titration).
Fixed ground-joint diaphragm with low resistance and low, clearly defined electrolyte flow for fast, accurate and reproducible pH measurement / titration.
Double-junction design with maintenance-free inner electrolyte gel enables the bridge electrolyte to be adapted to the measurement conditions.
Shielding of the inner tube prevents interference due to static electricity.
As is customary with all instruments available through us, Aquatrode plus is backed by expert application and service support.