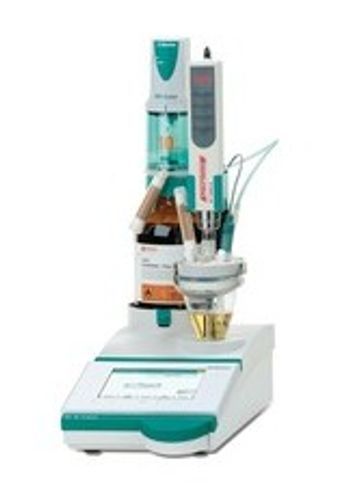 Metrohm USA proudly introduces the KF Ti-Touch, a new compact titrator for routine moisture analysis in nearly all testing laboratories. The 915 KF Ti-Touch comes pre-loaded with methods needed to test water levels in most substances from 100 ppm to 100% – just add reagent and go. Up to 14 shortcuts can be defined for instant access to methods or routine operations.
Features of the compact 915 KF Ti-Touch model include a truly bench-saving footprint, chemical resistant housing, rugged touchscreen interface that does not require replacement films, and full network integration without a PC (the first compact titrator to do so)! Do everything you're used to doing with a PC: from sharing methods between instruments to exporting secure PDFs—even printing to a network printer.
As is customary with all instruments available through us, Ti-Touch titrators are backed by expert application and service support.