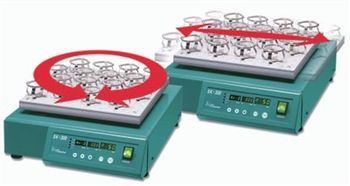 There are many factors to consider when purchasing a lab shaker: will it be used to mix chemicals? Are you going to grow cell cultures? Do you need temperature control? What about incubated or refrigerated? Lab shaker manufacturers are constantly looking for new ways to improve an already successful product and we are likely to see more thorough and efficient mixing products in the near future.
Check out this article from Thermo Fisher Scientific introducing their new orbital shaker range for sensitive culture applications. Click here to view.
LabWrench Product entry this week is focused on the Lab Shaker category with 39 new products added so far. See below for a list of shakers added to the site and click on the model number to view the instrument.
Look for these symbols
,
,
to Join our community forums and bench your favorite equipment, manufacturers, and categories to receive all the latest updates!
Zoe Gillan
Product Research Coordinator
LabX Media Group
zgillan@labx.com