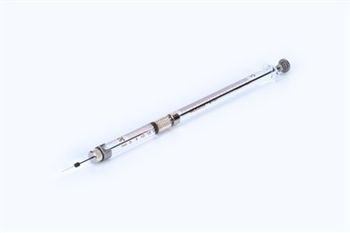 Hamilton Company, world leader in fluid measurement, introduces the Neuros syringe, incorporating several technology firsts for significantly improved, controlled animal injections. Specifically designed for the neurosciences, Neuros syringes are available with ultrafine 30-, 32- or 33-gauge needles that accurately dispense 50 nL to 100 µL, providing the smallest volume, thin-gauge solution on the market. Neuros syringes enable precision animal brain injections with minimal tissue damage and reduced variability. A unique, adjustable needle sleeve maintains rigidity and ensures a targeted injection path to an exact location. Two needle sleeve options are offered - one with a blind stop for cannulated applications and the other for use with stereotaxic holders - each with adjustable needle exposure of zero to 20 mm.

Neuros syringes fill a critical gap in the available microvolume choices, which required neuroscience researchers to use either larger syringes that produced dead volume, wasted sample and reduced accuracy, or small-volume syringes with larger gauge needles that damage tissue.

"Neuroscience is one of the fastest growing areas of scientific research," said Jason March, director of marketing for Hamilton Company. "These applications require precise, targeted animal brain injections with the goal of minimal tissue damage. Neuros delivers the industry's smallest dispense volume and finest needle gauge to address these challenges."