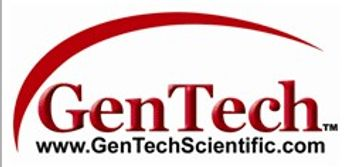 GenTech Scientific originally began as a GC/MS service company in 1995 and quickly obtained their quality service status within the Mass Spectrometry community. Since then the company has moved into the refurbishment of analytical equipment including GC, HPLC, Mass Spec and more. With worldwide sales and service and an honest reputation for reliability, GenTech Scientific should be your number one choice when looking for sales and/or service on new and used analytical equipment.
10 Reasons to purchase used equipment from GenTech Scientific and utilize their services:
The Value of Experience
A Distinguished Reputation
A Commitment to Quality
The Advantage of Ownership and Extensive Inventory
Outstanding Customer Service
Expert Technical Support
Financing Solutions that Meet Your Needs
Special Offers and Promotions
Reliable Packaging and Delivery
Customer Satisfaction
Here are a few companies that GenTech Scientific covers in sales, service, and training: Agilent/HP, Waters, Thermo/Finnigan, Varian, Shimadzu, Perkin Elmer, and Hitachi.
Zoe Gillan
Product Research Coordinator
LabX Media Group
zgillan@labx.com