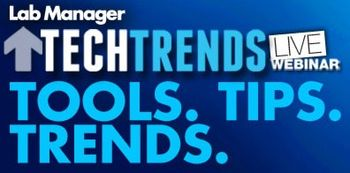 Daily wear and tear of your lab equipment can cause inaccurate results and safety issues. It is therefore important to keep up to date with maintenance and repair to ensure optimal operational performance. There is much debate on whether using the original equipment manufacturer (OEM) is the way to go for service and repairs over the smaller independent service companies such as EZKem, GenTech Scientific, and Spectra Services. Both options have their benefits including cost savings and enhanced service quality.
On Thursday June 21 2012 at 12:30pm – 2pm Eastern time, Lab Manager Magazine is bringing you a free, live and educational webinar to hear about new lab equipment maintenance and repair models from a panel of technical experts representing leading vendors. Presenters from Agilent Technologies, Waters Corporation, and Unity Lab Services (Part of Thermo Scientific) will be available live to answer any questions or concerns you may have.
Look for these symbols
,
,
to Join the LabWrench Community forums and bench your favorite equipment, manufacturers, and categories to receive all the latest updates!
Zoe Gillan
Product Research Coordinator
LabX Media Group
zgillan@labx.com