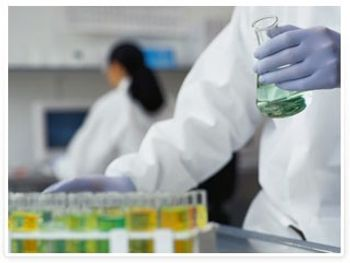 The chemistry analyzer is one of the most diverse laboratory tools used in a wide variety of science applications. In a clinical setting the device is used for analyzing bodily fluids for lipid, protein, carbohydrate and enzyme activity that can ultimately assist in determining patient's condition before the disease progresses. It can also be used to detect the presence of illicit drugs in blood or urine for forensic purposes.
A new revolution in chemistry analysis are automatic analyzers that offer a wide range of benefits such as constant speed, faster processing times, and consistent performance. And of course they reduce the need for excessive chemical handling.
Manufacturers of chemistry analyzers include: Anton Paar, Dionex, Fisher Scientific (part of Thermo Scientific), Horiba, Metrohm Applikon, and Roche. Please visit LabWrench's Chemistry Analyzers and Clinical Chemistry Analyzers pages for an extensive product listing.
Look for these symbols
,
,
to add Chemistry Analyzers or your favorite manufacturers and equipment to your communities so you don't miss out on all the latest news and updates!
Zoe Gillan
Product Research Coordinator
LabX Media Group
zgillan@labx.com