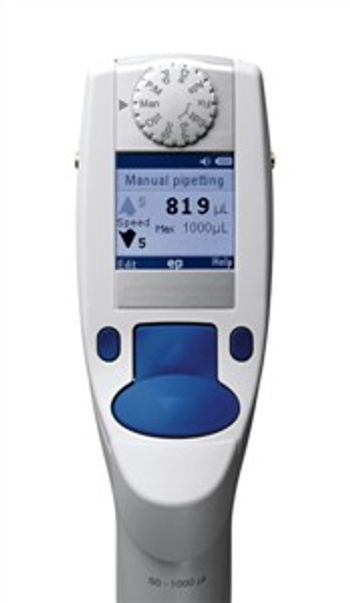 Eppendorf presents its new electronic pipette Eppendorf Xplorer plus® in May 2012. The intuitive operating concept and ergonomic display of our Xplorer set new standards in simplicity, precision and reproducibility. The Eppendorf Xplorer is specially designed for users working with complex or long pipetting series requiring the utmost in exact setting of parameters, maximum reproducibility and low operating force.
Now with the release of the Xplorer plus there are additional intelligent applications, adjustable fixed-volumes and individual programming tasks are performed much faster and easier. The Xplorer plus also includes a history function that automatically saves the last parameters for faster handling! A password can be entered to guarantee the highest degree of protection for your programming and settings, and much more!
Together, these features mean no more delays due to complicated programming or inflexible processes. Instead, you get precisely adjustable parameters, maximum reproducible results, fatigue-free work and consistent, full control over the pipetting processes. Pipetting "reloaded": Eppendorf Xplorer plus now available in every laboratory!