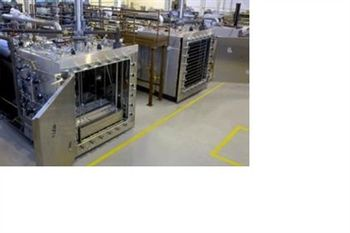 Genevac, an SP Scientific group company, has announced that it will display its latest solutions for freeze drying, lyophilisation and evaporation at ACHEMA 2012.

Visitors to Hall 4.1, Booth N69 will have the chance to see the latest version of of the market-leading Advantage Plus benchtop freeze dryer. The Advantage Plus is a versatile system that can freeze dry bulk product or be configured for applications in stoppered vials. Side-mounted manifold valves provide the additional flexibility to freeze dry product in flasks. Three refrigeration choices (-53°C, -70°C, or -85°C) are available for the large 6-litre capacity condenser, depending on the type of product and solvents being lyophilized. Featuring the latest advances in benchtop freeze drying, the Advantage Plus can be configured with up to three fluid-cooled shelves which maintain precise temperature control. The Advantage Plus comes with a two year refrigeration warranty and includes CE marking.

Specialists will be on hand to discuss supplying large custom lyophilisation systems for the production of parenteral and veterinary pharmaceuticals. SP Scientific is well known for design, fabrication and assembly of sophisticated pilot and production freeze dryers, lyophilisers, and associated lyophilisation process sub-components under its ISO 9001:2008 registered quality management system. The company's line of lyophilisation process equipment includes a broad range of standard and custom freeze dryers, auto loading systems, and process skids.
Also on display will be the ROCKET Evaporator - a system benefiting from a patented low temperature, low pressure steam heating technology - that is uniquely able to achieve the dual goals of very fast evaporation with very precise temperature control thereby accelerating the safe production of dried samples. Able to dry or concentrate as many as six large volume flasks or 18 ASE tubes simultaneously - the Rocket Evaporator is fast, safe and provides excellent recoveries of even the most volatile analytes. In addition Genevac's patented Dri-Pure® technology prevents solvent bumping and cross contamination inherent with rotary evaporator and other vacuum evaporation systems.