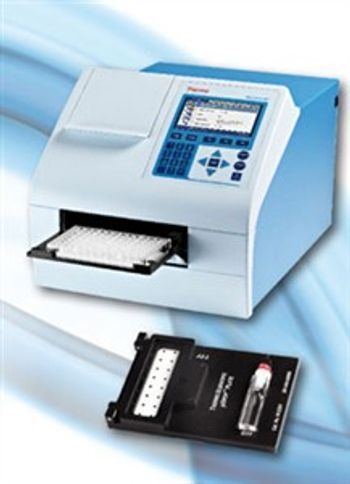 Microplate readers are used for a variety of applications including: research, pharmaceutics and biotechnology industries and drug discovery. The microplate reader industry is evolving towards greater functionality, flexibility, throughput, and multiplexing. Innovations over the years have seen choices in plate capacities and single or multimode reading capabilities. The decision comes down to what application the instrument is being used for.

Mutiskan GO UV/Vis Microplate Spectrophotometer – Flexible and easy to use for virtually any photometric research application. Arrange a demo today!

F5 Multi-Mode and SpectraMax® offer you reliability and sensitivity at a price-point you need, from a name you trust.
Don't forget to join the LabWrench Community forums and bench the Microplate Readers category including your favorite equipment and manufacturers to receive all the latest updates!
Zoe Gillan
Product Research Coordinator
LabX Media Group
zgillan@labx.com