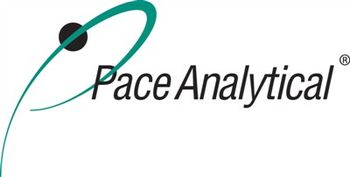 LabWrench would like to welcome Pace Analytical as a new advertiser. Pace Analytical has been offering lab solutions for testing, staffing and equipment for over 30 years and has developed a reliable and service orientated reputation over the years. By constantly investing in their lab facilities, technology and personnel, Pace Analytical ensures quality service standards remain high. Providing project support and testing services across a wide range of areas, Pace Analytical takes pride in being your total lab resource.
Lab operations offered by Pace Analytical include:
Professional staffing
Regulatory services
Lab equipment services
Lab equipment sales and auctions
Product and material testing
"We offer the services you need and quality you can count on – both today and in the future".
Look for these symbols
,
,
to "bench" products, categories, and manufacturers to ensure you receive all the latest news, articles, updates, and discussion activity.
Zoe Gillan
Product Research Coordinator
LabX Media Group
zgillan@labx.com