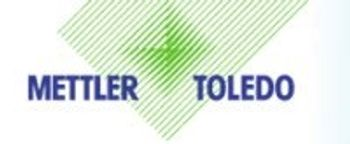 The new Rainin AutoRep S provides a simple, flexible and ergonomic solution for any application requiring repeated liquid dispensing steps over a wide range of volumes.
METTLER TOLEDO, a global manufacturer and distributor of premium pipetting instruments and consumables, has announced the release of its new Rainin AutoRep™ S manual repeater pipette. This new lightweight, positive displacement repeater pipette gives laboratory researchers and technicians a simple, robust solution for applications that involve tedious, repetitious pipetting of liquid samples.
"The new AutoRep S represents a significant advancement in repeater pipette technology," said Rainin Product Manager Brian Perry, Ph.D. "In addition to offering the highest precision and accuracy, the AutoRep S is 25 percent lighter than its predecessor, the AutoRep M. It features many enhancements to improve ergonomics and ease of operation – an important consideration for people who work with large sample sets that require multiple, repetitive pipetting steps."
The AutoRep S can dispense 59 different liquid volumes, ranging from 2 µL to 5 µL. A convenient filling lever on the front of the instrument simplifies aspirating liquids and the dispensing lever is conveniently placed for thumb-action control. Its extended finger hook, narrow shape and ergonomic grip work together to make the AutoRep S easy to hold over long periods and let it rest comfortably in either hand.
The stroke-setting wheel makes selecting application-specific sample dispense volumes and iterations for specific application requirements fast and easy. An ejection key further streamlines workflow by quickly ejecting spent syringes, eliminating the need to manually detach them. Reference tables attach to the back of the instrument to aid in selecting the appropriate syringe size and stroke setting for a particular application.
The AutoRep S works with syringes from many manufacturers. Rainin's Encode family of disposable syringes now includes 1 ml and 10 ml syringes, giving users an exceptionally broad selection of pipetting formats and dispense volumes. The syringes are available both sterile and non-sterile.