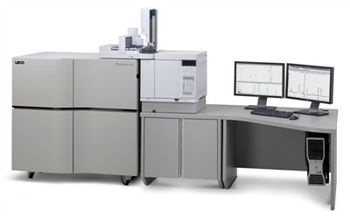 LECO is previewing technology which couples comprehensive two-dimensional gas chromatography (GCxGC) to a High Performance TOFMS platform.
As the market leaders in GCxGC instrumentation, LECO provides the ability to significantly increase the information content obtained with every sample analysis. LECO brings proven GCxGC capabilities to its exclusive Folded Flight Path™ (FFP™) TOFMS technology, allowing resolution of up to 50,000 FWHM.
"LECO is excited to have a truly high resolution mass spectrometer capable of supporting multi-dimensional chromatographic techniques," said Jeff Patrick, PhD, Director of Marketed Technology for LECO Separation Science. "We are confident that LECO's long-standing tradition of excellence in GCxGC, combined with the superior resolving power of High Performance TOFMS, will enable significantly more complete analysis of the most complex samples."
This technology is capable of achieving acquisition rates up to 200 spectra/second, providing for fully resolved narrow GCxGC peaks. ChromaTOF-HRT® software utilizes True Signal Deconvolution® for accurate peak identification, seamless data handling, and compatibility with the NIST library.