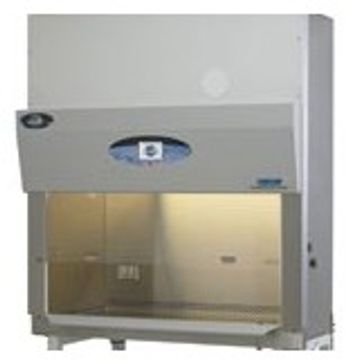 One of the most important aspects in a lab is the safety of personnel from harmful pathogens. This is the primary role of a Biological Safety Cabinet which uses particulate filters to remove bacteria and viruses from the air. It is highly important that biological safety cabinets are installed correctly and the following steps must be followed to ensure this:
Make sure the cabinet is located away from the entrance/exits
Do not install directly across from workstations
Allow access to filters for annual certification testing and filter changes
Top of the cabinet must be at least 18" below the ceiling
NuAire is LabWrench's sponsor for Biological Safety Cabinets and they offer a wide variety of class I, II, and III cabinets for every lab's needs. Check out this brochure on the ergonomic advantages of NuAire Biological Safety Cabinets.
The following products by NuAire have recently been added to the LabWrench Biological Safety Cabinets category.
Look for these symbols
,
,
to add the Biological Safety Cabinets category or your favorite manufacturers and equipment to your communities so you don't miss out on all the latest news and updates!
Zoe Gillan
Product Research Coordinator
LabX Media Group