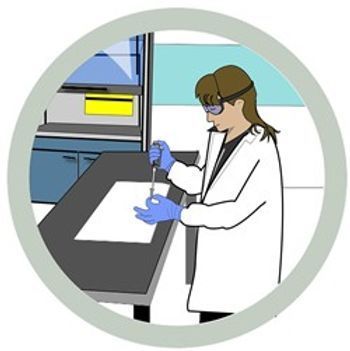 It is important to select lab furniture that fills specific requirements for your lab including features such as shelves, storage, gas/electricity supplies, and clean areas. The key to a well set up lab is flexibility, functionality and most importantly, safety. When looking back around 50 years, not much has changed other than now having plastic material rather than wood. But we are seeing a lot more in the way of ergonomics in modern laboratories, specifically with modular and mobile workstations.
BenchPro offers a wide variety of workbenches and chairs in different options, colors and sizes. They will also custom fit your furniture to suit your needs if required. Click here for more information.
Featured Product by IAC Industries

IAC Industries Flow Lab Workbenches
IAC Laminar Flow workstations are engineered and manufactured with attractive contemporary styling and the highest quality construction.
IAC Industries offers consultation and engineering services on all their lab furniture products that will save you time and money! Click here for more information.
Join the Lab Furniture Community and receive updates on all related articles, forums, and equipment. Add the Lab Furniture Community to My Bench
Zoe Gillan
Product Research Coordinator
LabX Media Group
zgillan@labx.com