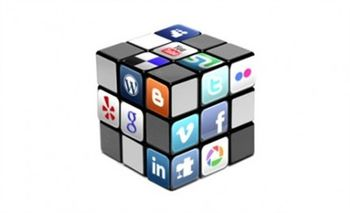 With the emergence of websites such as Facebook, LinkedIn and Twitter, it is easy to see how social networking can be used as an efficient platform in sharing information and connecting with colleagues with similar interests and goals. Similarly, social networking can allow lab professionals and industry experts to expand their knowledge base and stay on top of the most current laboratory trends and technologies.
Having problems with your lab equipment? With over 5535 users registered on LabWrench, the Q&A discussion forums give users the opportunity to have their questions answered on how to repair instrument faults. LabWrench is a product-focused social networking site that provides lab professionals with all the resources necessary to stay connected and to maximize efficiency in the lab.
Follow us on Facebook and Twitter! With new posts constantly being added by our social team, LabWrench on Facebook is a great way to stay connected and to engage in discussion with other like-minded lab equipment experts, professionals and amateurs. In addition, LabWrench on Twitter provides followers with the most recent information and promotions from the leading manufacturers in the science community.
Finally, our 'LabWrench Equipment Solutions' group on LinkedIn has 4 new subgroups for you to join: Chromatography, Microplate Technologies, Microscopy and Spectroscopy. So don't forget to follow us on LinkedIn to see all the latest questions other lab professionals are having, post your own question or you might just have the answer someone is looking for!
Don't forget to join the LabWrench Community forums and bench your favorite equipment and manufacturers to receive all the latest updates!
James Vandal
Product Research Coordinator
LabX Media Group
jvandal@labx.com