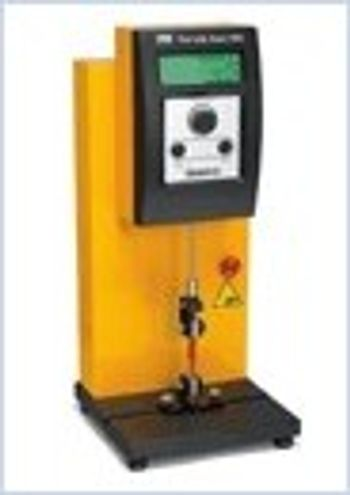 Compression and tension texting for rapid QC analysis
Brookfield Engineering CT3 Texture Analyzer has the most powerful, lowest cost, stand-alone Texture Analyzer ever produced! This instrument features not only the traditional Compression Mode, but also includes a Tension Mode. Manufacturers can test their products and the packaging as well. The large vertical work area of the CT3 is ideal for large sample placement. This also allows for increased travel distance maximizing the functionality of the new Tension Mode.

The CT3 offers load cells with expanded range capability from 100 grams up to 50 kilograms. It also features a broader speed range for probe movement, a USB port for direct connection to a PC, and an optional temperature probe.

The CT3 Texture Loader Software features eight test modes (in- cluding calibration check). Report Test Modes include: Normal Test, Hold Time Test, Cycle Count Test, Bloom Test, TPA Test, Ten-
sion Test and Static Load Test.

Brookfield's complete line of jigs/fixtures are available for use with the CT3. In addition, Brookfield will work with customers to develop custom equipment for their specific texture measurement applications.