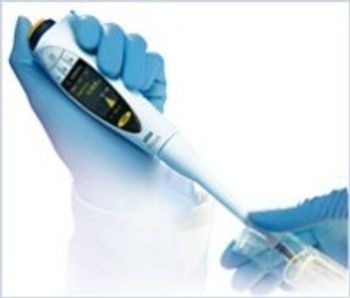 Lightest and smallest electronic pipette currently on the market
Sartorius, a leading international process and laboratory technology provider, announces the official launch of Biohit Picus electronic pipette for laboratory professionals.

Biohit Picus is the lightest and smallest electronic pipette currently on the market. Its ergonomic design ensures optimal working posture and allows comfortable handling to ease the workload of laboratory professionals in long pipetting series. Moreover, the light weight design and electronic tip ejection help protect users from repetitive strain injury.

With Biohit Picus laboratory professionals achieve more reliable results. New generation technology – electronic brake and the piston control system - guarantee optimal pipetting results. The electronic brake stops the piston movement rapidly to guarantee accurate and precise pipetting results especially in serial dispensing. The integrated plate tracker further increases reliability in microwell plate work by guiding the user to pipette into correct wells.

The pipette has an intuitive user interface which makes it easy to adopt the main functions even without the help of a manual. The one-handed adjustment wheel allows easy menu navigation and fast volume setting. The hot key enables fast access to up to 10 saved programs, easing up routine work.

Biohit Picus received the Red Dot award 2012 in the category product design. The award is one of the most appreciated quality seals for outstanding designs globally.