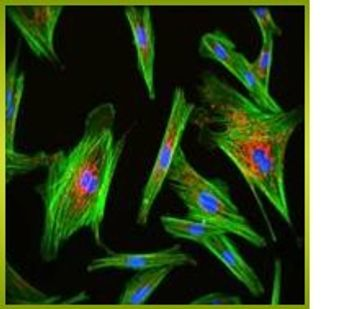 New Automated High Content Imaging Platform
Wako Automation announces a new robotics system for high content imaging. Combining the power of the Yokogawa CV7000 Imaging System with the reliability and robustness of the Wako Automation platform results in high throughput high content imaging.
Wells-to-Cells Event-Driven Automation
Combine the throughput of HTS with the rich content from HCA to obtain high-resolution images at high speed. Kalypsys Director™ software uses input from HTS results calculated on-the-fly to automatically write new robotic methods that only send plates with interesting data to a high content imager so selected wells can be imaged for further analysis.
The powerful and unique features of Kalypsys Director software save time and reagents and enabling you to get better data more quickly.
Yokogawa CV7000 Live Cell Imaging
The new Cell Voyager CV7000 system is the latest version of the Cell Voyager systems with simultaneous three (3) color imaging and an incubated stage (temperature, humidity and CO2 controlled). The new larger sCMOS cameras provide four times (4X) the image area of typical EMCCD cameras, enabling imaging of a 384-well plate in four (4) minutes with a 50ms exposure time. The vacuum-cooled (-30°C) sCMOS cameras are unique in their ability to simultaneously offer ultra-low noise, rapid frame rates, wide dynamic range, high resolution and a large field of view.
The CV7000 system is not only the fastest confocal imager, but also the first HCS confocal system that makes live cell experimentation practical in a wide range of formats, from 6 wells, to 384-well and 1536-well microplates. It also features the latest microlens-enhanced dual Nipkow spinning disk technology to minimize photo-bleaching and photo-toxicity and a robust incubated stage that can keep cells alive for days. Plus there is an optional pipettor for live cell Ca2+ and ion-channel experiments. The CV7000 enables you to design live cell experiments never before possible!