Looking for lab equipment service or support? LabWrench will connect you with professional companies to match your needs.
Mass Spectrometers
Featured Service Providers for Mass Spectrometers Equipment
Kentucky, United States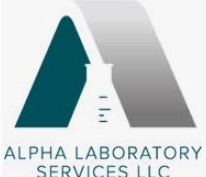 ALS is a multi-vendor service provider specializing in all aspects of chromatography instrumentation. While being a multi-vendor service company (USA), they offer a complete solution for the coverage of your entire HPLC, UHPLC, GC, GCMS and LCMS or MS Serv
California, United States

We offer installation service, calibration, method development, qualification, validation, training as well as comprehensive extended service agreements with 24-hour response times.
Scotland, United Kingdom

Covering the UK and Ireland, Speck & Burke provide a full range of service, qualification and repair options for your laboratory, covering multi-vendor GC, GCMS, HPLC and UV/Vis spectroscopy instrumentation.
California, United States
Used/reconditioned DNA & peptide sequencers & synthesizers, LC/MSs, MALDIs & NMRs
Al Khabaisi, United Arab Emirates
With its extensive experience in chromatography and spectroscopy, GBA is able to provide multi vendor services consisting of comprehensive repair and maintenance of all laboratory equipment regardless of the manufacturer.
British Columbia, Canada
HQ MasSpec is an independent mass spectrometer and chromatography service company based in British Columbia. We offer the complete instrumentation services for LC-MS and GC-MS systems and professional MS application support. Located in Burnaby BC Canada.
California, United States
Ibex Scientific is an independent service provider offering a diverse repertoire of analytical laboratory equipment. Combining years of experience as Field Service Engineers with years of practical End-User experience.
Pennsylvania, United States
The premier solution for full-service laboratory, metrology, and field calibration services.
United Arab Emirates
Instruserv Middle East Services (IMES), Dubai, is the first multi-vendor service company located in the UAE. The Middle East now enjoys the type of service and support the rest of the world demands. Servicing multi-vendor systems is our specialty.
Texas, United States
JBI is a 3rd party service company for Applied Biosystems instruments. We specialize in Voyager/Mariner TOF MS systems and ABI DNA Sequencers. In addition we service and support all Perseptive BioCAD instruments.
United Kingdom
Kinesis is one of the largest independent servicing organisations in the EU. Our expertise is in the service of HPLC, GC, MS, FTIR, UV-VIS, AA and dissolution equipment and also offers comprehensive service and support for all single & multichannel pipettes.
United Kingdom
KRSS Ltd is a UK based independent mass spectrometer and chromatography service organization. Our expertise is in LCMS, GCMS, HPLC, GC and MS service. Offering service in the UK, Europe and Asia.
Ontario, Canada
We provide maintenance, service contracts, repair and compliance for most Mass Spectrometers (LC-MS/MS, HPLC and UPLC), Time of Flight Spectrometry, Matrix-assisted laser desorption/ionization. Locations in Canada and the US.