Looking for lab equipment service or support? LabWrench will connect you with professional companies to match your needs.
GC Systems
Featured Service Providers for GC Systems Equipment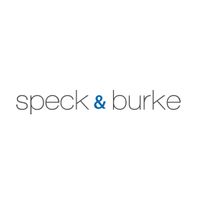 Scotland, United Kingdom
Covering the UK and Ireland, Speck & Burke provide a full range of service, qualification and repair options for your laboratory, covering multi-vendor GC, GCMS, HPLC and UV/Vis spectroscopy instrumentation.
California, United States
Agilent, a global leader in analytical laboratory technologies, provides trusted answers that help our customers solve their most ambitious scientific challenges, increase laboratory performance, and advance quality of life.
Kentucky, United States
ALS is a multi-vendor service provider specializing in all aspects of chromatography instrumentation. While being a multi-vendor service company (USA), they offer a complete solution for the coverage of your entire HPLC, UHPLC, GC, GCMS and LCMS or MS Serv
Colorado, United States
Providing quality reconditioned laboratory instrumentation across the globe. Our skilled technical staff has over two decades of commercial lab experience and provides professional warranties, installation, training and support
Arizona, United States
AIS provides a single source solution for analytical laboratories in the pharmaceutical, food and flavor, petrochemical, environmental, forensic and research fields. We provide a wide range of maintenance programs for your HPLC, GC and MS Systems.
Minnesota, United States
We sell, service and buy high quality reconditioned analytical, research, laboratory, medical, scientific, and histology equipment.
Massachusetts, United States
Colabtek is a provider of experienced service and information. Supporting you with on-site repair and professional lab services.
New Jersey, United States
We sell used and refurbished Hewlett Packard laboratory equipment. Complete service contracts are available for all HP / Agilent equipment.
California, United States
Specializes in ion chromatographs, gas chromatographs, liquid chromatographs, mass spectrometers, and microplate readers, but carry a wide variety of other lab instruments as well. Located in San Diego, CA, we serve the international community.
California, United States
Full Spectrum Analytics is ISO 17025 certified & provides USA Nationwide support for your chromatography systems. We specialize in service and qualification of GC, GCMS, LC, LCMS, FPLC, Prep, IC, TOC, and more! All major manufacturers supported.