Looking for lab equipment service or support? LabWrench will connect you with professional companies to match your needs.
Centrifuge
Featured Service Providers for Centrifuge Equipment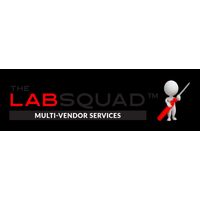 Massachusetts, United States
The one-stop shop for all your plate-based lab automation instrument service. We provide PM, Repair and IQ/OQ of all major brands of liquid handling robots (Agilent, Beckman, Caliper-Perkin Elmer, Tecan…more).Call us if you need help with plate washers, d
NY, United States
A.L Scientific (New York) is a company that provides numerous services for a wide range of laboratory, scientific, medical and industrial equipment. We perform most of our work in the 5 boroughs of NYC but we also do work outside NYC within the confines o
California, United States
When you partner with Beckman Coulter, our team of experts work closely with you to understand the intricacies of your everyday operation, as well as your most complex challenges, to offer innovative solutions and ensure your success
California, United States
Quality sales and service for biotechnical, pharmaceutical and academic researchers. We provide the necessary lab equipment sales, service, and support to meet your changing needs.
Ontario, Canada
Canada wide service organization for the installation, Start-up, repair and calibration on laboratory equipment including freezers, incubators, stability chambers, centrifuges, etc.
New Jersey, United States
CE Elantech's Service Department is staffed with personnel with over 40 years of instrument maintenance and repair experience. Additionally our fully equipped Technical Applications Laboratory with state-of-the-art instrumentation is ready to assist customers with technical support and method development. The laboratory provides considerable applications experience with immediate backup from factory laboratory facilities for analysis requirements that stretch the considerable capabilities of our instrumentation specifications.
CA, United States
Provides certified, refurbished biotech instruments. Every instrument has been inspected, calibrated and certified before it is rolled out the door. We also offer installation and service support for selected instruments.
Maryland, United States
Diversified Laboratory Repair is a full service organization providing maintenance and repair services to all brands and types of laboratory equipment. We offer 24 hour service, maintenance contracts, equipment installation and relocation services. Located in Maryland and Northern California.
Ontario, Canada
Refurbished Used Equipment, Glassware, Consumables.
Minnesota, United States
GMI is a full service instrumentation support company offering both On-Site Support Plans and Depot Repair. We are GSA and ISO 9001:2008 Certified. Get peace of mind that you are working with the best professionals in the industry. (Minnesota)
Pennsylvania, United States
The premier solution for full-service laboratory, metrology, and field calibration services.