Looking for lab equipment service or support? LabWrench will connect you with professional companies to match your needs.
PCR / Thermal Cyclers
Featured Service Providers for PCR / Thermal Cyclers Equipment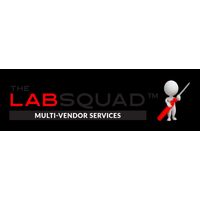 Massachusetts, United States
The one-stop shop for all your plate-based lab automation instrument service. We provide PM, Repair and IQ/OQ of all major brands of liquid handling robots (Agilent, Beckman, Caliper-Perkin Elmer, Tecan…more).Call us if you need help with plate washers, d
CA, United States
Al-Tar Services, Inc has been specializing in laboratory equipment sales service for over 17 years. Al-Tar is please to announce the new sales partnership with Shellab.
CA, United States
Provides certified, refurbished biotech instruments. Every instrument has been inspected, calibrated and certified before it is rolled out the door. We also offer installation and service support for selected instruments.
California, United States
CSI buys and sells quality used biotech instrumentation, focusing on DNA Sequencers, DNA Synthesizers, and PCR Thermal Cyclers. All instruments offered for sale have been checked, re-checked, and certified to give you trouble-free operation.
California, United States
Specializes in ion chromatographs, gas chromatographs, liquid chromatographs, mass spectrometers, and microplate readers, but carry a wide variety of other lab instruments as well. Located in San Diego, CA, we serve the international community.
New Jersey, United States
Femto Scientific specializes in calibrations including repair services for various lab instruments including pipettes, thermal cyclers, balances, centrifuges, incubators and more. They're an ISO 17025 accredited company, providing service nationwide to US
California, United States
Used/reconditioned DNA & peptide sequencers & synthesizers, LC/MSs, MALDIs & NMRs
Minnesota, United States
Pace Analytical's Instrument Support Group (ISG) sells refurbished lab equipment. ISG recycles, buys, sells, customizes, refurbishes and services analytical laboratory equipment for companies in various industries worldwide.
Washington, United States
Serving clients on-site throughout the Pacific Northwest, Pohli, Inc. has earned a reputation of quality service and integrity. We strive to simplify your life by responding quickly to your instrument repair needs for many different instruments.
British Columbia, Canada
Raeyco is British Columbia's leader in providing repair and maintenance programs for laboratory and medical equipment.
New York, United States
Sahara Simba (New York) is a collaboration of talented technicians and engineers who love what we do. The team works together to offer you an alternative service to high priced manufacturers driven by money and numbers.