Looking for lab equipment service or support? LabWrench will connect you with professional companies to match your needs.
Microplate Washers
Featured Service Providers for Microplate Washers Equipment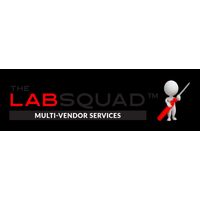 Massachusetts, United States
The one-stop shop for all your plate-based lab automation instrument service. We provide PM, Repair and IQ/OQ of all major brands of liquid handling robots (Agilent, Beckman, Caliper-Perkin Elmer, Tecan…more).Call us if you need help with plate washers, d
Connecticut, United States
ATG provides repair, maintenance, and contract services for laboratory research and bioprocess instruments. We specialize in the full suite of GE Healthcare/Cytiva AKTA" FPLC systems, Molecular Devices SpectraMax" microplate readers, BioTek/Agilent microplate washers, YMC (formerly LEWA) Process Technologies systems, YMC (formerly ChromaCon) Contichrom® instruments, and other niche laboratory equipment lines. We also buy, refurbish, and resell used lab equipment. Our customer base includes large multinational pharmaceutical companies, cutting edge biotech firms, preeminent research Universities, and US government research institutions.
North Carolina, United States
Black Dog (North Carolina) provides repair, maintenance and full service contracts for FLIPR® fluorescence readers, FLIPR Tetra® high-throughput cellular assay screening systems and EMBLA® cell washers.
CO, United States
Repair and Calibration of Microplate Readers and other equipment.
Ontario, Canada
Refurbished Used Equipment, Glassware, Consumables.
Washington, United States
Serving clients on-site throughout the Pacific Northwest, Pohli, Inc. has earned a reputation of quality service and integrity. We strive to simplify your life by responding quickly to your instrument repair needs for many different instruments.
New York, United States
Sahara Simba (New York) is a collaboration of talented technicians and engineers who love what we do. The team works together to offer you an alternative service to high priced manufacturers driven by money and numbers.
Massachusetts, United States
The one-stop shop for all your plate-based lab automation instrument service. We provide PM, Repair and IQ/OQ of all major brands of liquid handling robots (Agilent, Beckman, Caliper-Perkin Elmer, Tecan…more).Call us if you need help with plate washers, d